Get Real-Time Sensor Data to Manage Your Operations from Anywhere, at Any Time
The open-system AlertWerks AW3000 IoT Wireless gateway uses LoRaWAN wireless technology and works with any LoRaWAN sensor on the market. AlertWerks Wired version works with a range of compatible wired sensors. Both versions record events on-site and automate actions remotely, giving you full control with just a browser-based interface to protect and ensure the stability of your business.
On-site sensors relay equipment data to you wherever you are, at any time of day or night. Physical and virtual sensors monitor temperature, humidity, water leaks, door access, lighting and electrical switches, and more. AlertWerks sends alerts to your phone, tablet, or computer, or other remote devices.
Based on an open SQL database, AW3000 uses SNMP and MQTT to communicate and interface with ControlBridge®, Emerald®, MCX and more. Users are not limited to a defined closed-system set of compatible sensors.
Travel virtually to Texas with Black Box to Shannon Brewing Company. Discover how AlertWerks streamlines processes, monitoring, and control.
Virtualize Data and Get Status Alerts and Notifications
Connected through LoRaWAN to the all-in-one-box gateway, physical sensors digitize our analog world. Operating on an open platform, AW3000 works with any LoRaWAN 1.0.x sensor on the market. Virtual sensors use IP/IT methods and protocols to collect data, graphics, or access dashboards remotely, with low latency. Get automatic alerts on your mobile phone or other device.

Physical sensors
LoRaWAN sensors monitor temperature, humidity, airflow, status of dry contacts, door sensors, motion detection, and more.

Virtual sensors
Configure a virtual sensor to ping a device, ensuring that an important piece of equipment is online.
Data Collection and Graphing
AW3000 stores data from physical and virtual sensors on an SQL database. Dashboards via HDMI output, from a Web interface, or using ControlBridge® provide an intuitive overview.

Alerts and Notifications
Define warning and critical alarm states, and notification actions including SNMP traps, SNMP SET commands, e-mails, SMS, sirens, etc. When the measured value exceeds the threshold, you get an alert.
Easy to Power
The all-in-one AW3000 draws power through a USB or PoE+ RJ-45/LAN interface.

Wireless Connectivity
AW3000 operates over Wi-Fi® 802.11b/g/n/a/c or Ethernet.

Data is Easy to Visualize
Via HDMI output and USB ports, AW3000 connects to an HDMI monitor to visualize data. Command-line editing or Linux® knowledge is not needed - AW3000 boots directly into a graphical user interface.

Reduce/Eliminate Downtime
Predictive maintenance empowers you to eliminate or replace complex and costly solutions.
Solution Diagrams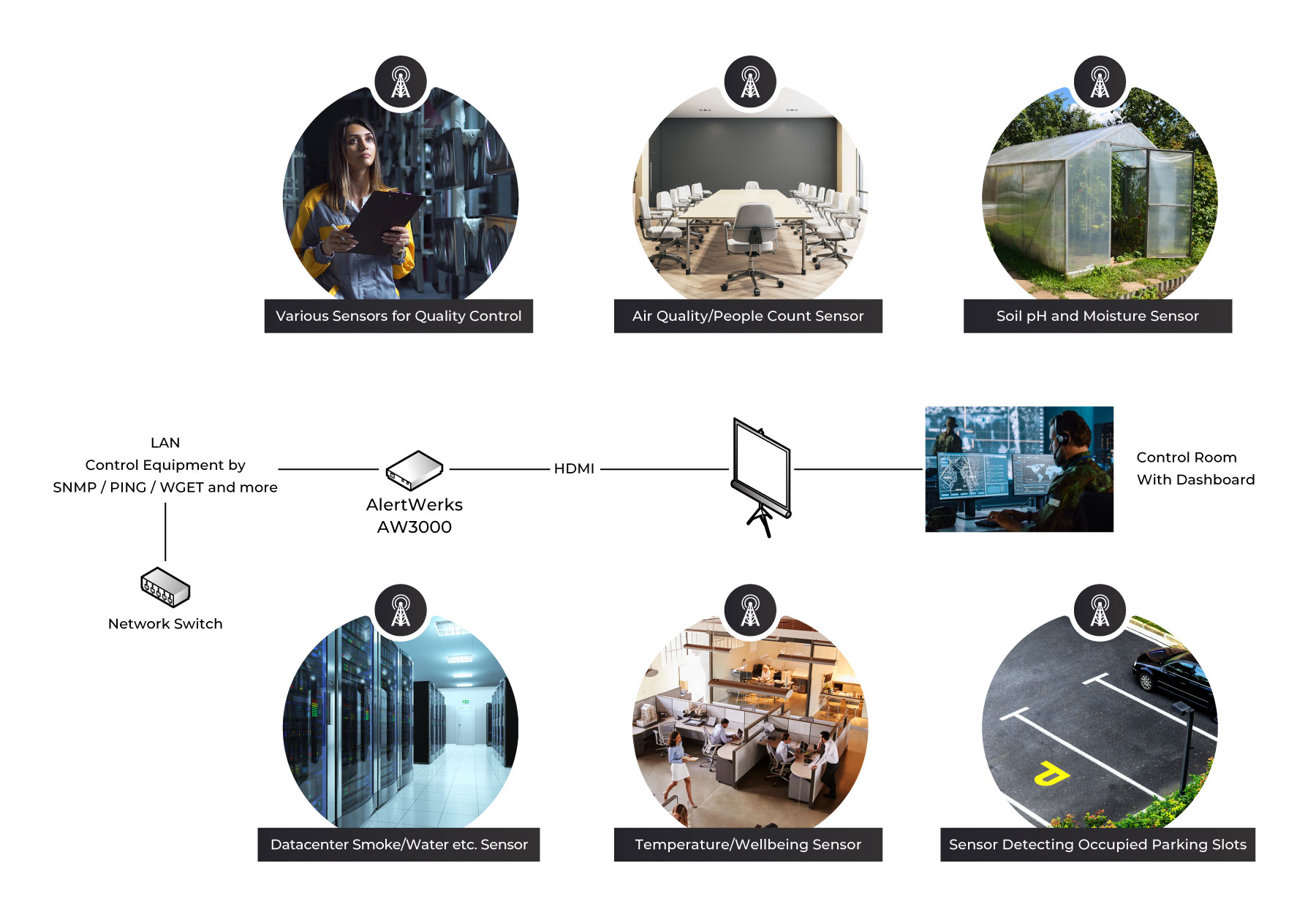 AlertWerks Wireless Solution
AW3000 consists of an all-in-one box that works with physical and virtual sensors to remotely monitor your equipment, processes, and more. Get real-time data and alerts right on your cell phone or other device. Check out this configuration diagram to see how AlertWerks AW3000 Wireless Gateway can help you monitor and control sensors in your installation.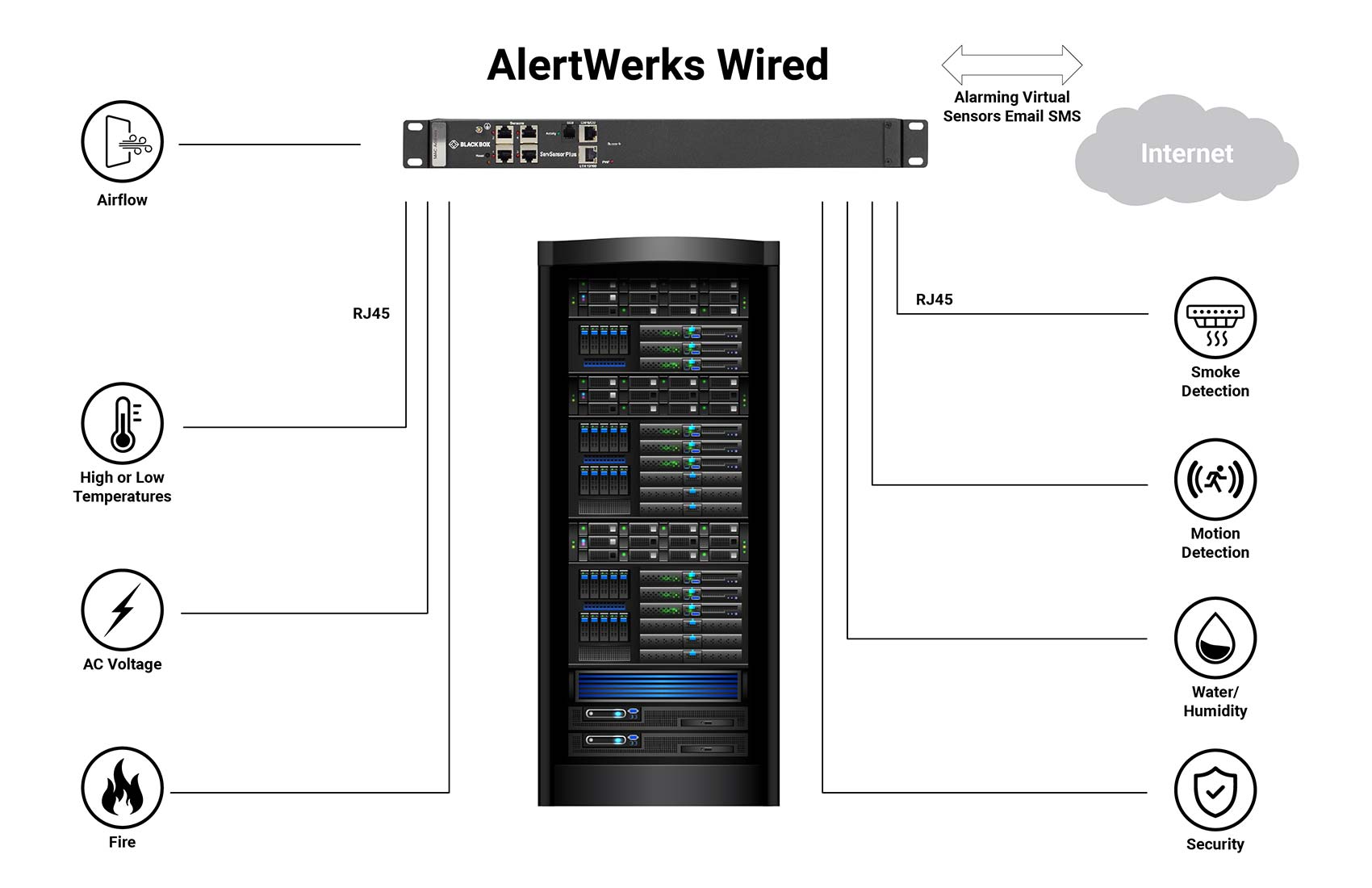 AlertWerks Wired Solution
Discover how Taiwan Railway Administration (TRA) streamlines rail travel with AlertWerks solution, resulting in more efficient processes, increased safety and security, scheduling punctuality, and time savings.
AlertWerks IoT Product Portfolio
Where You'll Find Us

Data Centers

Breweries, Wineries, Distilleries

Retail

Distributed Networks

Health/Security

Industry & Manufacturing

Smart/Connected Buildings
Customer Success Stories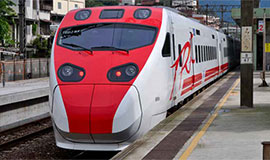 Taiwan Railway Administration (TRA) Streamlines Rail Travel with AlertWerks Solution
Taiwan Railway Administration (TRA) just celebrated its 130th anniversary. To provide safe and reliable transportation services to all passengers and employees, TRA decided to upgrade their data center remote monitoring system.
Read Case Study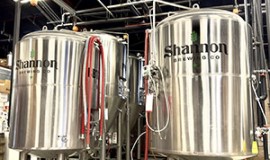 Shannon Brewing Company Implements Complete AVIoT Solution
Shannon Brewing Company is proud of their one-of-a-kind, award-winning fire-brewed beer. Made with pure Texas spring water, whole grain, and whole flower hops, the beer is sure to satisfy the palate with its rich, malt flavor.
Read Case Study
Black Box Industries

Military & Defense